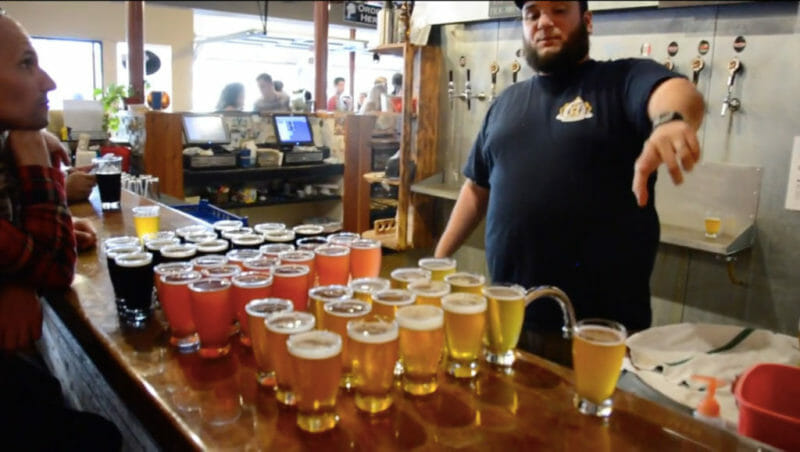 $55 /

Hipsters Hops-North Park Brewery Tour
Explore 3 local San Diego breweries
Taste 9-12 uniquely crafted beers
Visit a popular taco shop for a grommet taco favorite
Learn about the brewing process and about different types of beers
Explore the artistic culture and history of North Park
North Park was rated 13th best hipster neighborhood by Forbes's Magazine, and rightfully so. The streets of North Park are lined with art boutiques, craft breweries and coffee shops. Even the buildings themselves are decked out in beautiful street art!  The tour will take you on a walk through North Park where you will stop at three local breweries where you will have tasters at each. Your guide will then take you to a modern taco shop that has it's own twist on a popular Mexican past time. The tour is the perfect way to experience a variety of different beers and get up close and personal with the brewing process. You will also learn about how a run down area like North Park blossomed into the trendy place it is today.
BREWERIES
We will take you on a journey to 3 breweries where you'll meet friendly representatives who are delighted to talk to you about the fresh beers they are serving.  Taste beers that will never be bottled, canned, or served anywhere else!  You'll try saisons, ales, stouts, sours, IPAs, browns, red, wheats, and more!  After this tour, you'll definitely leaved buzzed and edumacated about BEER.
HIPSTERS
What is a hipster?  And what's the big deal?  Definition: a person who follows the latest trends and fashions, especially those regarded as being outside the cultural mainstream.  Really, there is no big deal, but we love them because they push the envelope on what's cool. They are known to have unique tastes, introducing the rest of society to crafty concoctions, foods, art, and ways of being.
STREET ART
North Park has been known to be an art mecca in San Diego.  You'll find several galleries throughout the streets and alleyways, as well as specialized boutiques where you can find one-of-a-kind/homegrown gifts and nick-knacks.  The street art decorates everyday life in North Park, and you'll see plenty on this brewery tour.